When is the right time to sell?
---
21/07/2016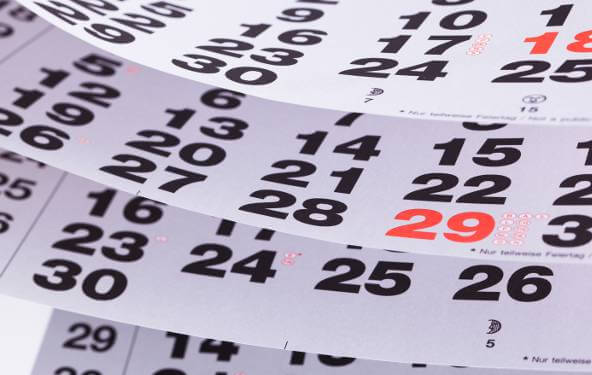 Deciding when exactly to sell a property is hard to figure out. Because of this, Darlows have created a short guide to help you make the right decision.
Following quiet winters, you'll find the market will strengthen by spring time, and get even stronger by late summer and early autumn. Since your property will sell faster during peak times, it's important to keep a close eye on the market and time your sale appropriately.
Property sales can also depend on interest rates; there aren't many buyers who will take out a mortgage when the Bank of England has decided to raise interest rates, so be sure to monitor what's happening in your local area. Talk to local estate agents and see what they have for sale, also be sure to look at online property transaction databases for sales in the area as well.
The key thing to remember is to start your home sale before you begin the search for a new property. This simplifies the process and much allows you to gain a better understanding of how fast you can sell and what the estimated price of your new home will be.
When negotiating the best price
The amount of negotiating power you have as a seller depends on:
Current state of the market – If the demand is higher than the supply, then you can expect the price of your home to be quite favourable. However if it's slow, you won't have the same level of leverage.
Level of interest in your property – if your property is receiving high amounts of interest (solid offers), you'll have the luxury of having the choice of offers to accept. On the other hand, if it's been on the market for a while with no legitimate interest, your negotiations as a seller weaken.
State of your property – how much repair work do the buyers need to carry out? It's much harder to negotiate if there are lots of things that need to be fixed.
Timescale – the timescale of which you need to move greatly affects your position in negotiations. The tighter your schedule, the less leverage you have.
The amount of power the buyer has depends on whether they are involved in a chain – those who aren't are better positioned to negotiate than those who are.
It's key to search for buyers who are:
In between homes (may be current renters)
First time buyers
Investors – may not be their residence
Buying with cash
Subject to time constraints – such as with the seller, the tighter their window to move, the weaker their position in negotiations will be.
Mortgage situation – buyers who have pre-approved mortgages are better positioned than those who are still waiting for their paperwork to be

 

finalised.
The estate agent
The estate agent is there to assist the seller, primarily by trying to get the very best price for your property.
As they're the local area experts, they will be aware of the current market situation, and be able to draw attention to the local area's main factors that potential buyers may be searching for, such as nearby schools and available transport links. As well as this, they will also be able to highlight the key features of properties that will attract as much interest as possible.
Looking to put your house on the market? To find out more about selling with Darlows, call us on 0845 899 4321 from 8am – 10pm. Or find your local branch and speak to a member of our team.