Creating the perfect home office
---
21/06/2017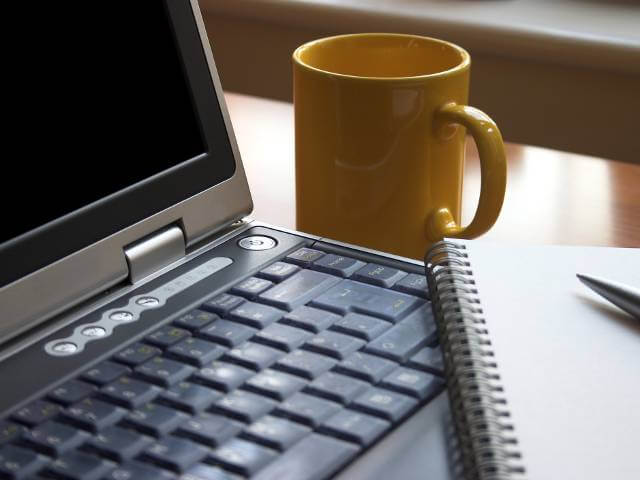 Working from home can be effective, especially if you're working in an area that allows you to be as productive as possible. Here are some tips to help get you the most out of your office space.
Location
Try and find the area most convenient for work use. The area should be somewhere quiet, with enough natural lighting and space for you to get on with your work without you feeling cramped or distracted.
Eliminate distractions
Since your office is at home, your work and personal life will be somewhat tied together. An entire room to have as a home office is ideal, but if this isn't possible, there are some things you can do to work around it.
Make sure your space is free of potential distractions, like television and gaming consoles and try to keep the area as divided as possible from the rest of the room. You could even implement a physical divider to create a border of sorts between your work and living spaces. Separating these will help increase productivity and provide fewer distractions.
Get comfortable
Working from home means you'll be spending a lot of time each day working inside your home office, so you should ensure it meets your standard of comfort. Try to keep it simple and organised but don't forget to add a dash of personality as well, especially as it's your own space; perhaps some posters, plants, photos, stationery etc.
Adequate lighting/seating
Working in an office means plenty of sitting, so good posture is something important to practice and make a habit of doing – a good chair goes a long way with this. Lighting is also a forgotten factor, try and situate your desk close to a window to allow enough natural light in. A desk lamp could also be handy for those darker hours.
Get organised
Implement a storage system to help keep your area organised. You don't have to spend a fortune or for it to be that big, but big enough for what you need to store; examples of storage include shelving, desk trays, hanging boxes and a notice board. Don't forget about the space under your desk either, as this could be spare space to store more drawers, as well as larger items like a scanner or printer.
Will you be following any of these tips with your office space? Tweet us @darlowsproperty!