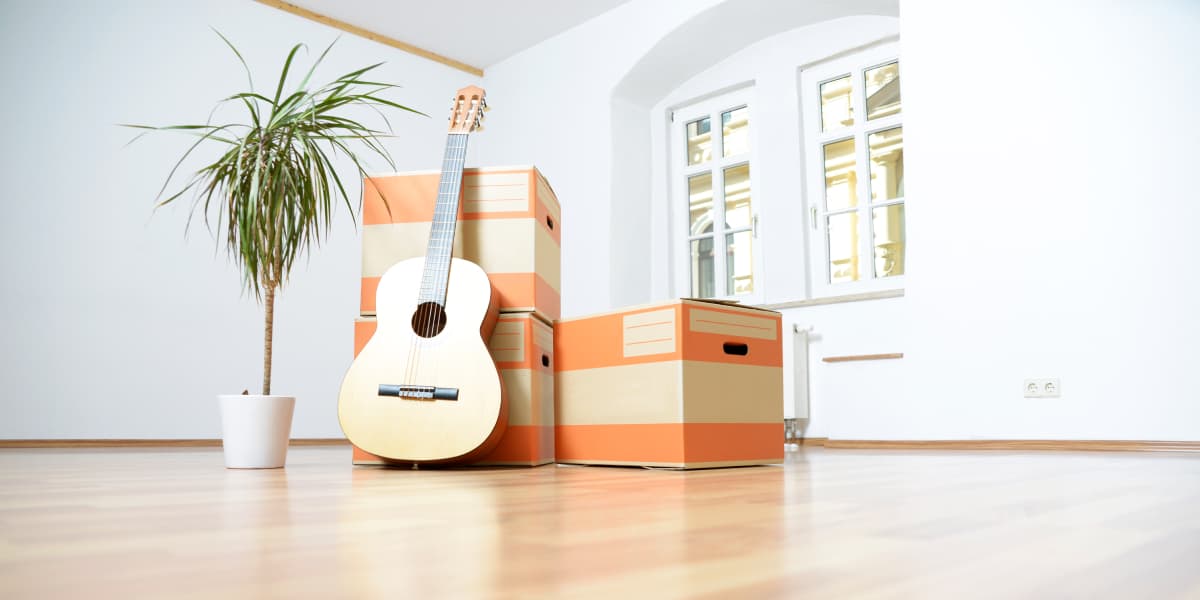 Once you've decided to sell your home, knowing what to do next can be a daunting task. There's a lot to think about when moving to a new house, so choosing the right estate agent is an essential way to make the process easier.
Darlows has a team of experienced sales negotiators in your area who have expert knowledge about the locality and know what types of properties sell for what price. Our agents have a database of potential buyers and give realistic advice designed to help your move progress.
Handing over the sale of your home to us means we do all the hard work for you in terms of showing people round and checking out that they are serious buyers.
Darlows is part of the UK's largest independent estate agency and our customers have access to the latest online marketing tools, including the property portal OnTheMarket.com, plus social media, traditional print advertising and 'open house events' to boost buyer interest. Our phone lines are open from 8am to 10pm, seven days a week.
---

---
Making your home attractive to a buyer
Get inside the head of your buyer and think about the aesthetic appeal of your property. Visiting a show home before you sell is a great way to get inspiration and understand how best to market your property.
Ensure that the outside of your property is tidy and that the building looks safe and secure. Repainting your windowsills or front door, cutting the grass and putting away unfinished DIY projects can improve your property's kerb appeal and encourage prospective buyers to venture inside.
Make it easy for prospective buyers to see the potential in your property. Decluttering and tidying up rooms creates a blank canvas and helps people viewing your property to imagine themselves living there. Homes sell quicker if a buyer can imagine themselves sitting on a sofa watching the TV, lounging in the back garden, or having dinner at the kitchen table.
Staging your home so it appears in its best possible light can also help achieve a successful sale. Removing large or bulky items like a sofa and replacing them with smaller versions helps to make rooms appear more spacious. Hanging mirrors in more confined spaces can also help create the effect that rooms are larger than they appear. Likewise, on darker days simple acts such as turning on lamps and sidelights can create a cosy and enticing atmosphere for prospective buyers to walk into.
Ensure all unpleasant smells, like cigarette smoke or blocked drains are banished by fully airing your property and installing air fresheners or diffusers.
---
Consider some home improvements
When we value your home, they can also make recommendations for ways you can improve the value. Planning and obtaining quotes for renovations before you sell is always a good idea.
Updating a dated kitchen by replacing tiles, units or cupboard doors can help encourage prospective buyers. Kitchens are the focus for many people during a property viewing, and many buyers could be willing to pay more to save themselves the hassle of buying a new kitchen. Similarly, and if your budget will allow, updating the tiles or taps in the bathroom can also help encourage buyers and ensure a speedy sale.
If your budget allows, consider adding a garage or loft conversion. According to OnTheMarket, a recent nationwide study found that a loft conversion which added an extra bedroom and en-suite bathroom would add an average of 21 per cent to the value of a property. If this type of renovation isn't achievable right now, consider having someone draw up the plans for these improvements and, if necessary, obtain planning permission.
---
Know your budget
Before you sell, know what you can afford and determine a price range of properties to look at. Find out the outstanding debt on your mortgage, then find out how much more you can borrow and whether you can afford it before you start looking at properties.
Notify your solicitor that you plan to sell so they can provide you with the list of things that you need to collect together, which might include: any guarantees for work you have had done on the property including replacement windows or damp-proofing; filling out a form that details what you intend to leave in the property; if it is a leasehold property you will need to prove you are up to date on your monthly maintenance payments.
Agree on the sale of your home before you start looking for the next move as you then become an attractive buyer to another vendor. If you're not planning on buying straightaway, renting can act as a stopgap and reduce the stress of being involved in a long chain.
Throughout this process, you'll need the right legal representation. Darlows offers a complete service from conveyancers to mortgage advisers, surveyors and insurance.
---
List of moving expenses
Moving is an expensive process, and nothing could be worse than finding your dream house and being unable to make it a reality. We've created a shortlist of the things to remember to ensure that you're not making a costly mistake:
Your current lender's fee if you are making an early repayment

Legal/solicitor's fees

Estate agent's fees

The cost of an Energy Performance Certificate

Removal costs

Capital Gains Tax if the property you are selling is not your main home
If you're thinking about selling your property, speak to your nearest branch or request a valuation. If you have questions about your mortgage, or want some advice, take a look at the Just Mortgages website.