How Much Is My House Worth? Your House Valuation Explained
---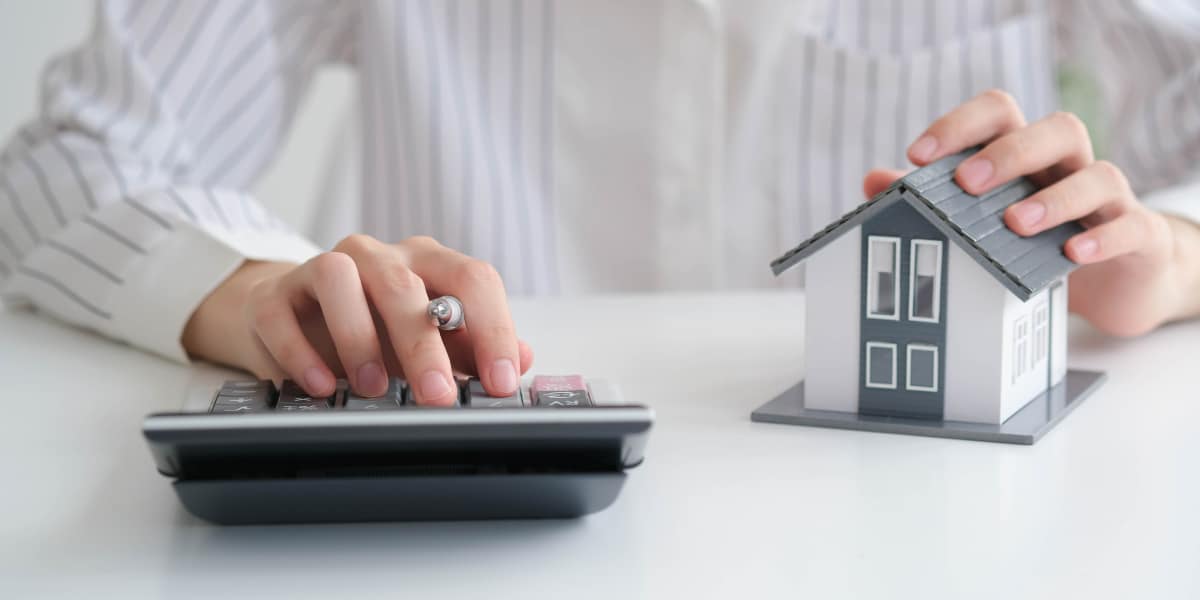 There are a few different reasons why you might need to know the value of your property, including for property insurance, investment analysis, selling, and taxation. We're going to take you through the valuation process for selling your property.
Before you can put your house on the market, you need to have it valued. But what exactly happens at a valuation? How is a property valuation done, and what steps should you take afterwards? Read our guide to finding out what your property is worth.
Selling your home? Let Darlows help. Questions for us about buying or selling? Contact us.
---

---
How important is a property valuation?
So, you have made the decision to sell your home. An accurate valuation is vital if you want to get the best price for your property. It tells you what your property could be worth if you decide to sell and takes into account numerous factors including:
What similar properties in the local area are selling for
The condition of your property
The current performance of the national housing market
---
Can I get an online house valuation?
It is possible to get an estimate online, but having an experienced agent visit your home and prepare a valuation of your property is always recommended. They will have received specific training to assess your home. You will get an accurate valuation from someone physically seeing your property rather than the limited information an online valuation takes into account. If you would like an instant valuation to give you an idea of the value of your home, take a look here. 
---
How much does an estate agents' valuation cost?
With Darlows, you can get a free valuation of your property.  Some other agencies may charge a small fee or require you to use their services to market their property following a home valuation in order to receive the valuation for free. Other types of valuation could cost more. For example:
A chartered surveyors' valuation (a service you would usually get when buying a home) usually costs around £250
A HomeBuyer Report costs around £400
When a lender needs to check the property you are buying is worth the price you are paying, they conduct a mortgage valuation survey. The cost varies depending on the lender and is based on the size and value of the property. It can range from £150 to £1,500.
---
What happens during a house valuation?
An agent will arrange a valuation appointment to come and view your property. They will walk around it, with you if you prefer, and make notes on the rooms. They will take measurements and ask some questions. These may include:
When were the windows last replaced?
How old is your boiler?
Is the property leasehold?
If so, who owns the leasehold and how long is left on it?
What special features make your house unique?
Is it a sole or joint ownership?
Are there any issues with the home e.g. structural or maintenance?
---
What do estate agents look for during a house valuation?  
Agents conducting a house valuation will be looking at how your home compares to similar properties in the local area, such as the condition of the property, how much refurbishment or modernisation it requires, and if it has any unique features.
They may also ask about neighbours and local amenities, but their expert local knowledge will have already helped them to know information like this about your local area.  We advise you to answer all questions honestly and to the best of your knowledge to help the agent to assess your home's value. At Darlows, we also like to get to know you and why you are looking to move which helps us to understand how we can best help.
---
Does the estate agent take photographs during a valuation?
Most agents don't take photographs at the valuation appointment; this can be arranged later, giving you time to make the necessary arrangements and make your property look its best.
Avoid putting your house on the market before it's ready to go. Adding value to your home doesn't have to be expensive!
---
How should I prepare my home for a valuation?
There is a difference between a home valuation and a viewing. The valuation is being undertaken by a professional estate agent, not a potential buyer. So, don't worry about trying to make your house a show home yet. A good agent will see your property's potential, despite minor clutter or small jobs you may want to finish before the house goes on the market. At Darlows, we like to give you some information to look over before your valuation, so to find out more about this please talk to your local branch. 
---
What questions should I ask during my home's valuation?
Most questions you will want to ask are about the current condition of the property. You will want it to be in its best shape for selling, but it can be tricky to know how much it is worth investing in it to do so. Some frequently asked questions from house valuations include:
Should I complete any small decorative jobs before selling?
Should we re-carpet or not?
What fixtures and fittings are we required to leave?
A Darlows agent is expertly placed to provide advice and will know what demand is like for your type of property in that area. They will be able to advise you on what to do and what not to do when getting your property ready for the market.
---
How long does a property valuation take?
The length of time a valuation takes will differ from property to property. It will, of course, take longer to value a three bedroom detached house than a one bedroom flat. If there are any unique features to your home, these may take a little longer to evaluate. To make sure the valuation is accurate, try to have a clear enough schedule that won't rush an estate agent. Allow up to an hour but standard valuations normally last around 15-20 minutes.
---
What happens after a valuation?
Your estate agent will be in touch with a value if you haven't been given this during the valuation. You don't need to do anything immediately and even if you do decide to sell your home, Darlows can guide you through each step and tell you how the whole process will work.
---
How quickly will I know how much my house is worth?
At Darlows, our agents aim to provide an accurate valuation of your property at the valuation appointment, which will be confirmed after the appointment. We can make a recommendation on how it should be marketed and make sure you are 100% happy with our thoughts. Get in touch with us today.
---
Request a free valuation
If you want to know how much your property is worth, Darlows offer a free, up to date, no obligation valuation carried out by one of our team of professionals. It gives you a better idea of what price you could achieve for your home.