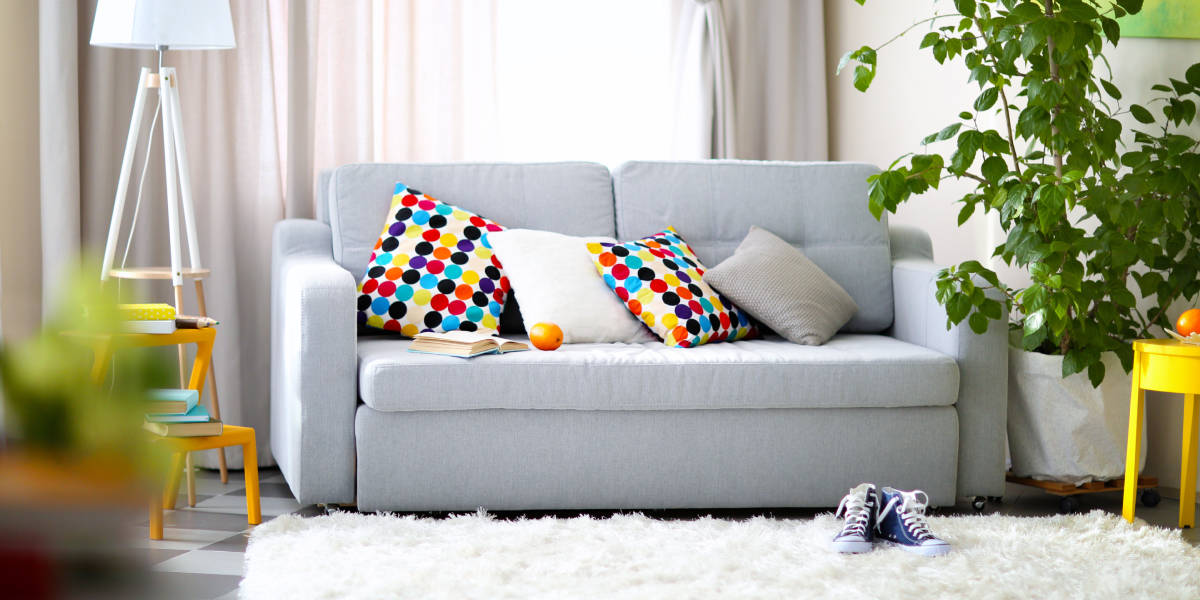 Viewing a property is the key opportunity to gather valuable information before buying a home. Our Darlows house viewing checklist gives you tips on what to look for when viewing a house, some dos and don'ts, and to make the most of your time when property viewing.
---
What to look for when viewing a property for the first time
Viewing a property in the flesh is very different to online viewings. First impressions count, but you have a limited amount of time to get some key details from your viewing. It will help if you prepare a property viewing checklist beforehand and know what you are looking for before viewing a property.
---

---
What should I include in my property viewing checklist?
You will need to prioritise certain aspects. For example, is the property in good condition? Is the local area noisy or quiet? Does the house have a modern boiler? Is there ample parking available, or are permits needed? Are there obvious signs of damp or structural issues?
The local area
You should do some research on the local area beforehand, finding out about schools, transport links etc., but on the viewing itself you want to look out for the following:
How busy is the street – is there much traffic noise? This will be affected by the times of the day of your viewing, and will perhaps be better judged in late afternoon/early evening, so go back at those times

Is there enough car parking? If it's a property without off-street parking, check if there are enough spaces to park, or ask the vendors if permits are needed

Are there shops or amenities within walking distance?
Around the property
Is there enough space between the property and those next to it? Is there a wall or fence dividing the property from others? If there is a front garden, does it give enough privacy? Stand on the opposite side of the road and get a better view of the house, looking out for obvious imperfections.
The exterior of the property
It's easy to get caught up with what's inside the property, but don't forget to spend some time outside of the property to look for any potential structural problems. Are there any obvious issues relating to the guttering, wiring or pipework, for example? Cracks in the brickwork or exterior walls or loose tiles on the roof? A professional property survey should always be carried out to make sure it's suitable to live in.
In the garden
Walk right down to the bottom of the garden, checking for the following:
Do the fences give enough privacy, and how secure are they? Which house has responsibility for each fence?

If there is a shed or outbuildings, look inside and enquire where necessary
Which way does the garden face?
Does the property have a north facing garden, an east facing garden, a south facing garden or a west facing garden? Why does it matter?
Depending on the orientation of the garden, the amount of sun it receives during the day can vary significantly. It's also important to note that it's not just the orientation of the garden that you should consider, as other factors play a role in how much sunlight a garden receives. You should also be aware of nearby trees and other structures, in order to determine the amount of shade they may provide throughout the day, as well as at different times of the year.
Here are some pros and cons for garden orientation:
North facing gardens:
Have reduced sunlight due to shade caused by the property; this can affect the choice of plants you wish to put in the garden.

Tend to have less 

extreme high and low temperatures.
Properties with longer gardens may get a large amount of light at the far end, depending on what is around them.
East facing gardens:
Will receive more sunlight in the morning and during the day.
Late afternoon and evenings will receive less sunlight.
If you like to entertain in the evening, consider adding a fire pit or some lighting to your garden.
South facing gardens:
Are usually brighter and receive more sunlight from dawn to dusk.
Tend to be hotter and to warm up earlier in the day.
May need more watering as the grass and plants tend to be drier due to increase in heat and amount of sunlight received.
West facing gardens:
Will have cooler mornings and warm up during the day.
Afternoons and evenings will receive more sunlight; which can be perfect for entertaining in the evening.
In the morning it will be darker and the area nearest the house will be shaded.
Inside the property
As you walk around the house, keep a close eye out for obvious defects, such as signs of damp. Is there mould, bubbling paint or peeling wallpaper? Don't be afraid of moving furniture to check if it hides anything. Is there enough storage space? If there is a loft or attic, ask if you can get access to it. If the central heating is on, check how warm the radiators are.
The bathroom
Do the bathroom units need updating? This could be a significant bargaining position.
Is there mould around the bath or windows?
Run the taps to check on water pressure and heat
Is there enough ventilation?
The kitchen
As with the bathroom, are the kitchen fixtures modern enough? If a new kitchen is needed, this can be used in your price negotiations

What is included in the sale? Are the white goods part of the sale, or not?
---
Questions to ask during your viewing
There are many important questions you can ask the vendor while viewing a property. They include:
How long has the property been on the market?

Are curtains and light fittings included in the sale?

What are the neighbours and the local area like?

Have they done any major renovations?

How long have they lived there?
---
House viewing etiquette
What is or isn't acceptable during a viewing? We have covered plenty of the dos above, but we can also add:
Do –
Test switches, open windows and cupboards

Take pictures. The odd snap may help you remember an aspect of the property
Don't –
Offer a negative opinion on the property during the viewing

Eat or drink while viewing a property

Be late to the viewing

Try not to view by yourself. If you are buying a home on your own it will help having a friend or family member to accompany you so they can give a second opinion

Bring children to the viewing, if possible
---
Second viewings
If you are interested in buying a property, second viewings are a good thing to consider. There may be things on your house viewing checklist that you forgot on your first viewing, or you need more information on a certain aspect of the house. This is the chance to take some measurements, if you need to be sure that your furniture will fit the rooms.
Don't be afraid to book a second viewing, and perhaps choose a different time of day.
---
Online and virtual viewings
If you're not comfortable with viewing a property in person, our online resources give the home buyer a great opportunity to find out more about the house in which you are interested. We can also arrange virtual viewings and accompanied viewings.
A virtual viewing includes a Darlows Quick Sneak Peak video and full walkaround of the property. During an accompanied viewing, your estate agent hosts a video call between the buyer and seller. The buyer can ask questions during this call as they would do at a traditional property viewing.
---
We can help you get more viewings
If you are selling your property, we can help you get more viewings. Complete our valuation form to get in touch with our team today.