How to increase rental yield
---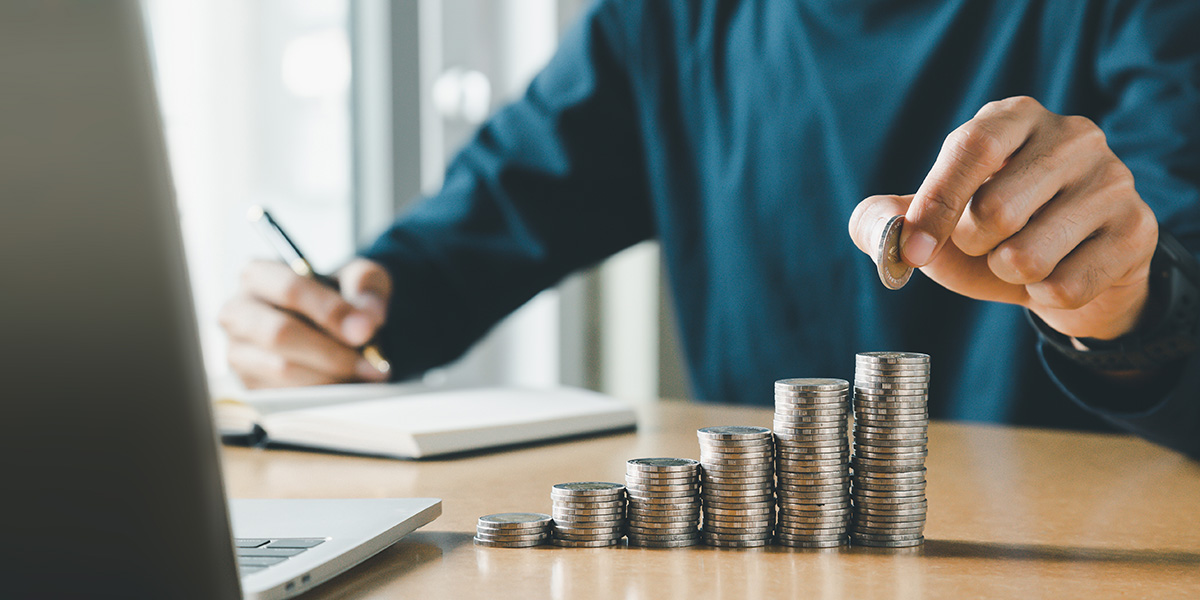 There are many things a landlord can do to increase rental yields. It might involve spending some money on their properties, but in the long term it may provide opportunities to legitimately increase rents and boost annual yields.
---
What is rental yield?
Rental yield is the annual rental income, divided by the total property investment a landlord has made, expressed as a percentage. Anywhere between 5%-8% is generally considered a good rental yield.
---

---
Calculating rental yield
The easiest way to calculate gross rental yield is to divide the rental income you receive from a property (let's say £1000 per month X 12 = £12,000) by the price you paid to buy the property, then multiplying this figure by 100 to end with a percentage. So if the property cost £250,000, the gross rental yield would be 4.8%.
However, landlords also need to factor in all the other expenses involved in letting the property. This will be the costs of maintenance, marketing and managing the property, including mortgage repayments and insurance premiums. These need to be totalled up over a year and added to the purchase price. So the net rental yield (the yield in real terms) will be lower than the gross figure.
---
Top tips to improve rental yield
Boosting your rental yield is an important consideration for landlords. It could be the difference between making money from letting a property or not. But you should also think about the long term impact of decisions you make and how they will affect your tenants. There are lots of things to mull over as you consider how to increase rental yield.
Invest wisely
Investing in property requires a lot of research, hard work, and dedication. With each new purchase you will become more experienced and better equipped for the next investment. Nevertheless, it is always important to treat every new property as a business decision by carefully studying each potential investment as well as negotiating where possible in order to maximise your return.
Review your outgoings
The first place to start when thinking about improving rental yield is to look at your fixed costs. These are costs like your mortgage payments, insurance premiums and leasehold fees. Shop around to see if you can get a better deal on your mortgage and buildings insurance.
Invest in up-and-coming areas
Look at where the best locations are to achieve greater rental yields. Where are the up and coming towns and cities, with planned regeneration and government investment? Major infrastructure projects (such as HS2 and Crossrail) can give some areas a real boost, with the prospect of increased capital growth and greater rental values for the future. 
University towns and cities are also locations where yields can be significantly higher. Properties can be rented by multiple tenants who share facilities but are not part of the same household. These are called HMOs (Houses of Multiple Occupation). The drawback of HMOs for landlords is that there will be a higher turnover of tenants.
Re-assess the rent you're charging
The easy solution for improving rental yield is to charge a higher monthly rent to your tenants. However, it might not always be reasonable or fair to do so. Ask a letting agent to assess the market rate for similar properties in the local area – you might be charging less than you could, or you could actually be over-charging. Rent review clauses in tenancy agreements give you the option of charging a different rate of rent during a tenancy. 
Refurbish/redecorate your property
Make sure the condition of your property justifies any increases in rent you may be considering. Refurbishing and redecorating your property could also help in establishing long term tenancies, as it will show that you care about your tenants and encourages them in turn to treat the property with more respect. Doing some repainting, replacing carpets and giving bathrooms and kitchens an update could make tenants feel happier about paying a higher monthly rent. 
Aim for long-term tenants
One of the best ways to increase rental yield and reduce your outgoings is to have the same tenants staying in the property for a significant amount of time. You won't have the one-off costs involved in changing tenants regularly, or the maintenance expenses that are likely to be involved with a high tenant turnover. You can try and secure more long term tenants by being diligent with your tenant referencing process, looking after the property well and fostering good relationships with the tenants.
Consider allowing pets
To make your property more appealing and unique, you could become pet-friendly. The number of rental properties that allow pets is getting fewer and fewer, especially since the Tenants Fee Act limits the power of landlords to charge a higher deposit to cover potential damage. But prospective tenants who know they won't be separated from their pets could be wiling to pay a higher rent as a premium.
Improve the energy efficiency rating
Making your property more energy efficient will also help to reduce energy bills, and perhaps make your tenants more willing to pay that little bit extra. It can be used as a selling point, if tenants can look forward to living in a warmer house that costs less to heat.
Have you got the opportunity to extend your property?
Not all landlords will have this option, but if there is space you could look at adding more rentable rooms, or increasing the living space. An attic could be turned into another bedroom, for example.
---
Find out more about Darlows'letting property management
If you have a property to let, we can help with a range of property management services, advice and information about the lettings process.