Thinking of selling? Get your home on the market ready for 2020
---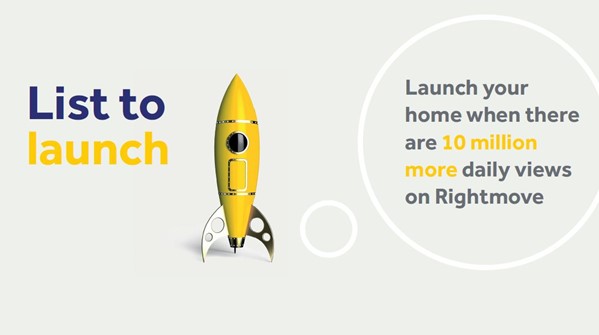 People often ask – 'When is the best time to sell your home?' which very much depends on your circumstances, such as - looking to move quickly, the need to upsize due to a growing family or you just think it's time to move.  But why is January a good time to sell your home?
Most people think that winter is typically one of the worst times to sell.   There are supposedly fewer homes on the market and less people looking to buy.  However, after New Year and in the first few weeks of January there is a significant spike in demand and views for homes listed online increase.  After the excitement of Christmas, people often have time to think about next steps -  like finally finding that dream home. 
For 2nd January – 8th January  Rightmove had more than 10 million more views compared to the 26th December to the 1st January* so by being prepared and getting your home ready to go on the market, your home will be in prime position for all those looking to buy in early January.    
Book a valuation with us now and we can prepare your property to launch at the right time
If you are considering moving, it's the perfect time to sort out everything before the peak online search period.  After your valuation we can get the pricing, photography and all the other marketing ready to launch after Christmas in time for the higher online searches. 
You can have everything ready so you can relax and enjoy Christmas knowing that we have planned everything in advance so that it is ready to list once the New Year comes round. 
Making sure your home stands out
Here at Darlows, we use our unique marketing technology FLINK to reach people on social media and show off your property to those that are looking, we get your property viewings, not just views. 
We pride ourselves on using creative and stylish photography to showcase our properties and ensure they stand out from the crowd.
We use special features on Rightmove to make sure your home gets seen first.  We can also create a professional video tour of your home highlighting unique selling points.
Our agents work with you to understand why you're moving so we can understand how to help you best.  We work on a no sale, no fee basis so you won't pay a penny unless we sell your home. 
Get in touch with an agent from your local branch and we would be happy to talk to you about your move or book your free valuation.
* Average traffic  from Christmas Period 2017 and 2018 between 26th December - 1st January (27,656,691) vs. Average traffic between 2nd -8th January (37,387,373).