When you're looking to invest: Why buy off-plan
---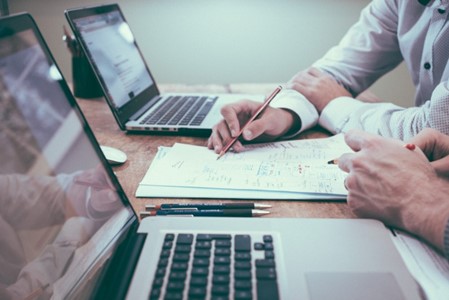 Despite some landlords exercising caution, according to a recent survey, 12% of property investors are planning to expand their portfolios in 2019.
If you're one of the 12%, then there are a wide range of options open to you. You may want to invest locally, or perhaps you'll select somewhere farther afield if it offers the prospect of improved yields or impressive capital growth.  Then there is the choice of apartments versus family homes – the latter may attract longer term tenants whilst the former could suit couples and command a higher average rent per bedroom.
But there's one property type that many landlords prefer when they look to expand their portfolio – and that is to buy a new-build, off plan. Off plan means buying from a developer before the property is completed, or often before construction has even started.
So, just what are the benefits for a landlord who chooses to buy off plan:
Choices and extras
Buying before the property has been completed often means you can choose many of the interior finishes. By being able to choose bathroom tiles and select kitchen extras means you can have a property which is ready to move into as soon as it's completed.  If integrated dishwashers and double-ovens can help secure a higher rent, then having these installed at the same time as the kitchen can be a bonus for landlords. 
Plus, the costs of including these at the most advantageous build-stage could keep the costs of the extras to a minimum.
Housebuilder deals
Many developers are often keen to sell properties to investors – landlords are usually experienced buyers, without a property to sell. Therefore, it's no surprise that in some cases they may offer a financial incentive such as free flooring or even a furniture pack to secure a sale.
Non-emotional purchase
If you're buying a property as an investment, you can make your choice with your head, not your heart. You can select a property in the perfect location to bring an impressive rental yield plus capital growth.
At Darlows we can help you select an off plan investment which ticks all the boxes.  Speak to our Investor Services Team for more information about news of exciting new developments which we can share with you.