Thinking of expanding your portfolio? We've assessed your options
---
There appears to be no slow-down in the demand for rental homes, but there is a decline in the volume of properties available for rent. This means the UK is crying out for new landlords to enter the sector, or for existing landlords to increase their portfolio.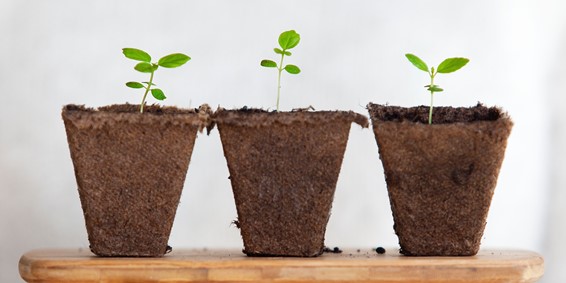 If you're one of those landlords who is looking to expand your portfolio, just what are your options? We asked our Investor Services Team for their thoughts on a few of the choices open to landlords:
Michelle Wren looked at HMOs and Student Accommodation
"Shared homes, including student accommodation typically enjoy the highest yields of any investment type.
"However, whilst the rewards can be very impressive, the costs and maintenance can also be high.  HMO tenants are often transient. Typically, students will occupy a property for a single academic year, leaving the property vacant for several months over the summer. Meanwhile shared homes for non-students can rent very quickly to individuals who need a home in a hurry – perhaps as a result of a relationship break-up – but many people do value having their own front door so you may find that tenants move on more quickly from this type of home."
Michelle's verdict: Although these types of investment are not for the feint hearted, the returns often more than outweigh the risks
Sarah Stone examined Family homes
"Properties with two, three or four bedrooms will be popular with families. Picking a home near to a quality primary school or within the catchment of a highly regarded secondary school can also mean that you will enjoy lengthy, unbroken tenancies. 
"Where a family has found a property which they can call home, they will often look after the property as though it was their own."
Sarah's verdict: Choose carefully, and you are likely to be onto a winner, particularly over the longer-term
Kate Hurles shared her views on New build
"Developers up and down the country encourage landlords to purchase investment properties and rent them out.  And brand-new homes can prove to be a very good investment when looking at net yield.
"New-builds can attract a premium, with tenants often happy to pay above-average rents in exchange for the comfort, security and peace of mind which comes from living in a brand-new home. Meanwhile the warranties and guarantees often ensures there is very little maintenance required by the landlord for several years."
Kate's verdict: Secure a good deal on a new build and you could enjoy a relatively low-maintenance tenancy
Wherever you choose to invest, there are good deals to be had.  Our advice is to speak to your local Darlows branch – or join our Investor Club.  Thanks to our nationwide network we have access to a wide range of properties across the UK; meanwhile we know the investment hot spots, and locations where tenant demand is high.