The PRS and the Environment
---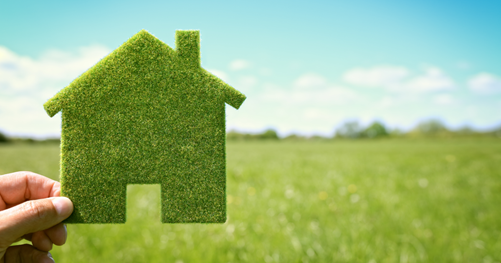 One of the biggest topics dominating the news this year has been increased concern over the impact of climate change, pollution of our oceans and the quality of the air that we breathe.
Many people agree that the Earth's natural resources are coming under increased pressure as a result of single-use plastics, coal fired power stations and the impact of airplanes, cars, trucks and buses; and the PRS isn't immune to the introduction of policies designed to reduce emissions and heighten awareness. 
Changes to Energy Performance Certificates (EPC's) in 2020
Since April 2018 it has been a requirement that a new tenancy can only be granted if the property has a minimum energy performance rating of at least an E.
However, these regulations will extend to all existing tenancies on 1st April 2020 – which means if you have a property with a long-term tenant which doesn't have an EPC then you will need to have the property assessed before the April deadline.
Meanwhile, if you do have a certificate, but the rating is an F or G, then you will need to undertake some energy efficiency improvements and have the property re-assessed.
You could find that the changes required to increase the energy efficiency of your property could be as simple as adding a draft excluder to the front door… right through giving the rating a boost by as much as 45 points by installing a condensing boiler.
Some of the least disruptive things you could do is to switch to low energy lighting, or sealing up gaps around loft hatches, pipes and doors.
Transparency over Air Quality
From next year, there will be a new requirement for landlords to disclose whether there are high levels of air pollution in their district. The results of an online search will have to be included within the particulars, which tenants must read before entering into a tenancy agreement.
The check is due to form part of what National Trading Standards describe as 'material information'. However, although the new requirement will apply to both landlords and those who are looking to sell their home, it is currently unclear exactly when this new requirement will become mandatory.
If you need to arrange to have your rental property assessed, speak to your local Darlows branch.
Meanwhile, look out for future issues of Property Investment Essentials as we keep you up to date with these, and other changes which may impact landlords in 2020.