The end of the S21 – what do you need to know
---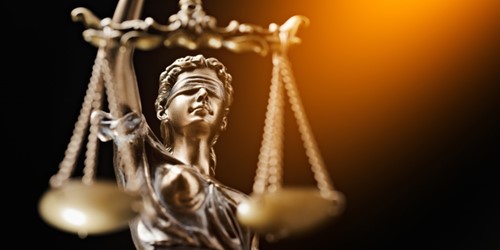 In the second state opening of Parliament in just a matter of months, the Queen confirmed in December that the Government will make fundamental changes to the 1988 Housing Act, including abolishing Section 21 Notices.
The announcement came as no surprise to the industry, as all major political parties had promised to give tenants greater rights in their manifestoes. And this particular policy was always going to be popular, as increasing numbers of young people find it hard to get on the property ladder, whilst the perceived insecurity which comes with knowing they could be evicted with just two months' notice does concern tenants. 
At Darlows we don't think tenants should feel insecure. 
However, in our experience, landlords simply don't ask tenants to move out for no reason. In fact, Section 21 Notices are often used when a tenant has defaulted on their rent or breached another condition of their tenancy agreement. Although the desired process for dealing with arrears is to issue a Section 8 Notice these can be time-consuming – and so to speed the process up, the landlord or agent often chooses to issue a so called 'no-fault' eviction which usually takes just two months.
However, the change is inevitable – so just what should a landlord do to prepare?
Choose your tenant wisely
The best tenants, particularly those who have had a long record of renting will want to ensure their unblemished record as a tenant remains intact. This means that comprehensive and professional referencing, which takes a detailed view of both a tenant's financial position and their rental history is imperative.
Consider Rent Guarantee
Investing in a rental guarantee insurance will usually mean that your rental payments are covered in the event of arrears.  Additionally, some policies also cover the rent whilst you seek vacant possession, and so if there are any delays, then there's less chance you'll be out of pocket.
Keep detailed records of rental payments
If you are going to need to issue a Section 8 Notice because the tenant has fallen into arrears, then you must have a thorough and accurate record all of the rental payments due and the rent which has been paid, as this will help to minimise delays.  
What further changes could be introduced
The Association of Residential Letting Agents (ARLA) called for a range of measures which they feel must be introduced in before Section 21 Notices are scrapped.
These include:
The introduction of a Housing Court to minimise delays
Developing a digital solution so that claims can be managed online
Creating mandatory grounds
Ensuring landlords are given an automatic right to possession in the event of the court ruling in their favour
Starting with a pilot scheme as opposed to a national roll-out
All of these measures appear sensible. After all, if landlords can't evict a tenant when it is reasonable for them to do so, then this could lead to landlords selling and leaving the sector altogether.  If you're concerned about the impact of the abolition of Section 21 notices, and how you can safeguard your tenancy, please speak to your local Darlows branch.