Minimum Energy Efficiency Standards: The facts
---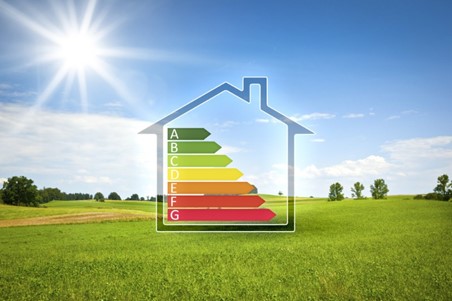 The 1st April last year saw the introduction of some major changes intended to improve the energy efficiency of rented homes. Since this date in order to grant a new tenancy, all properties - including those being renewed with periodic tenancies - must now have an energy have an energy efficiency rating of at least an E. 
As the legislation is now almost one year old, it is increasingly important that landlords with longer-term tenants understand the implications of the changes. This is because the legislation will start impacting more landlords and tenancies over the coming months and years – not only as tenancies come to an end, but also because the legislation changes in 2020 when all rented homes must have an energy efficiency rating of E and above – even those with an existing tenant.
What you need to do:
Firstly, if you don't know, you should find out what the current Energy Performance rating for your property is – you can find out by visiting www.epcregister.com. The service is operated on behalf of the Ministry of Housing, Communities & Local Government.
If the EPC is valid, but with an F or G
If your property has an F or a G rating then you need to improve its energy efficiency before you can grant a new tenancy.
What you need to do if the Energy Performance Certificate has expired?
If your property doesn't have a valid EPC, then you'll need to have an energy assessor complete an energy performance survey on your behalf. Their report will include the current energy assessment rating which could be anywhere between A and G.
The report will include suggestions for how you could raise the property's energy efficiency rating.
How to improve the energy efficiency rating of your property
The range of improvements you can make varies from draught proofing, improved insulation, heating controls, and lighting – right through to installing certain renewable technologies.
One of the least disruptive ways to improve the energy efficiency rating is to switch to a low energy lighting. Meanwhile installing draught excluders and sealing up any gaps around loft hatches, doors and pipes could prevent heat from escaping – which would also cause relatively little disruption.
Options such as installing a condensing boiler can give your rating a boost as much as 45 points – however this of course comes with a much higher bill.
Exemptions
If the only improvements which can be made to bring the property up to an E rating are not classed as 'cost neutral' then a five-year exemption can be granted. 'Cost neutral' is as defined by the 'Green Deal's Golden Rule' – which is that the cost of the improvement is less than the estimated amount of cost savings it would generate over five years. Whatever the efficiency status and rating of your let property, Darlows can help.  We work with energy efficiency practitioners across the UK who can assess your property and make recommendations for how to improve the energy efficiency.