Although void periods are inevitable in any let, any time when you don't have a tenant living in your property can impact the profitability of your investment. This is why it is crucial to carefully manage voids periods to ensure they are as short, and infrequent as possible.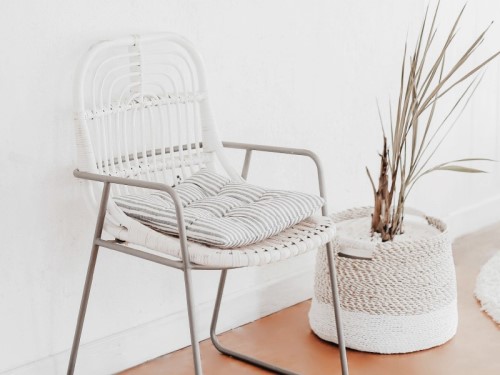 Here are our top tips for keeping void periods in check:
Advertise the property to let well in advance
As soon as you know the property is going to become vacant, you should start marketing it.  Selecting a professional letting agent who maintains a waiting list could help to ensure you have a tenant ready to move into your property almost as soon as it becomes vacant.
Use quality photographs
Although a tenant may use a property portal such as Rightmove to search for a home to rent, the portals can be crowded with lots of other properties available. However, data shows that interest in a property peaks when it is supported with good quality images. Therefore, checking that your agent takes professional photos can help to ensure your property stands out, and this can secure early interest. 
Ask for reasonable rent
Even if your property is in an area with high demand you should charge a reasonable rent. If you try and push the rent higher than a tenant is willing to pay, then it could take longer to rent out.  Indeed, inflated rents can mean that your tenant decides to move out earlier than they would have done normally.
Offer a deposit replacement scheme
Whilst a deposit replacement scheme can be useful for tenants; they have also been designed to give landlords greater protection. Should a tenant damage your property then the deposit replacement service can speed up the payment to you, meaning repairs can be made much more swiftly.
Select a reliable tenant
Never under-estimate the importance of a thorough reference check. The service doesn't need to be too expensive, and most references can be turned around within days. However, having a good quality tenant who can afford the rent will be crucial in ensuring positive tenancy.
Get all of your paperwork in order
Make sure you have everything you need, such as an Energy Performance Certificate and a Gas Safety Certificate, because if these have expired the start date of the next tenancy could be delayed.
Keep the property well maintained
Ask your letting agent to inspect the property regularly to spot any early issues. This will help to ensure there are no surprises when the tenant does move out. 
Respond quickly to faults reported by the tenant - not only because the issue could get worse if it is left, but also the tenant will appreciate the speed of your response.
If you're concerned about void periods impacting the profitability of your portfolio, speak to your local Darlows branch.