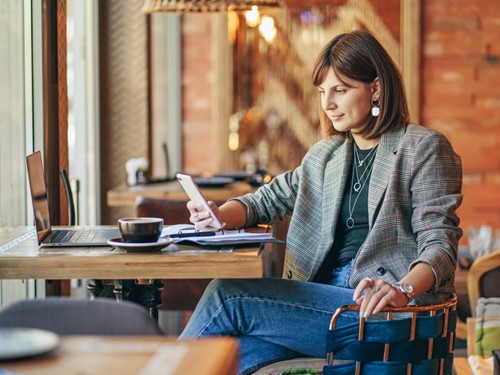 We are in the midst of the digital revolution: Demand culture has changed how get our news; and rather than settle down to watch the soaps in the evening, we're now more likely to binge on the latest boxset.
Meanwhile the concept of 'working 9-5', or commuting to office five days a week is rapidly becoming out-dated.
We recognise that our landlords and tenants have busy lives; we understand that you value your free time, and actually – you don't want to spend your days dealing with your rental property. This is why our Darlows branches now offer LetTrak.
LetTrak is an innovative, web-based platform which connects the Landlord, Agent and Tenant
Certainty - Compliance - Convenience
As much as we would love to take each piece of admin away from our landlords, you are entering into a legal agreement with your tenant, and we need to ensure that both you and your tenant are protected.  This means that attention to detail is crucial – because the costs of getting anything wrong can prove devastating.
We recognise that for the vast majority of landlords, managing your property isn't your main job. You can't change your plans just because you need to change your tenant.
The same is true for your tenants.
LetTrak can keep in regular contact with your prospective tenant, to make sure there are no delays to their references.  They don't want to have to come into our branch multiple times, and so when we're drawing up the tenancy agreement, we can cross every t and dot every i, whilst speeding up the whole process!
Through LetTrak, we can also manage the whole lettings service over the life of the tenancy from dealing with the tenancy renewal, managing any issues the tenant reports, through to arranging the final check-out.
The platform can also remind both you and your tenants about the range of insurance solutions which you may want to arrange. When a tenant chooses to take out a specialist tenant's insurance policy, then you also have additional peace of mind, because they should be able to make a claim on their policy in the event of an accident which damages something of yours.
If you want more information about LetTrak speak to your local Darlows branch. Our team will explain how you can benefit from using the platform whether you are about to start a new tenancy, or even if your current tenancy is mid-term.