How the property market is responding to Brexit uncertainty
---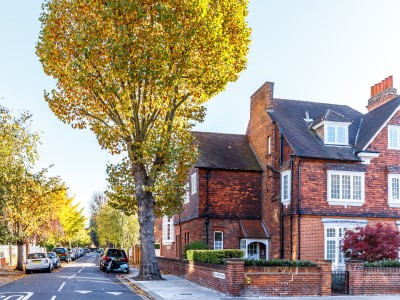 Now that the evenings are drawing in and the familiar smell of barbeques wafting across from the neighbour's fences are few and far between, we've clearly reached autumn. 
Although the seasons follow a familiar pattern and we're all preparing for the colder months ahead - the world of politics is proving to anything but predictable!
It seems the only thing with any certainty is that there will be a General Election before the end of the year, meaning we'll now see politicians using the current Party Conference season to firm up a whole range of policies. See page 2 for a summary of what the manifesto pledges we may see for the private rented sector.
Meanwhile the absence of any concrete certainty that we will leave the EU at the end of October, which some believe could be be causing the sales market in some parts of the UK to slow down.
The Royal Institution of Chartered Surveyors (RICS) Agents have observed the slowdown in average sales per surveyor as being the lowest since the financial crash of 2008.
There is a market, of course, but some buyers are hesitating.  It appears some would-be purchasers who need to move but don't want to risk any negative shift in the market could be opting for the private rented sector. Renting offers a great deal of predictability - security of tenure, and fixed monthly rental costs.
Although rents are rising – according to tenant referencing provider HomeLet, rents in August were 2.4% higher when compared to the same time last year – but in real terms this means rents on new tenancies have grown by an average of just £23 a month.
However, this latest rise means that rents across the UK are now the highest they have ever been. Proof, perhaps that whilst some landlords have opted to exit the private rented sector because of increased taxation, costs and red tape – they may have inadvertently caused rental prices.
Whatever happens in politics, there is still a growing demand for quality rental homes – but demand is currently not being matched by supply, which is most likely to be the underlying reason why rental prices continue to climb.
However, the Private Rented Sector continues to be a great place for landlords looking for an extra income, as well providing an asset to fund retirement.  Turn to page 3 of this issue, where we've provided a summary of the types of investment you could consider if you were looking to increase your portfolio.
If you are looking for any advice or information about the private rented sector, speak to your local Darlows agent.