How portfolio landlords can implement money-saving initiatives
---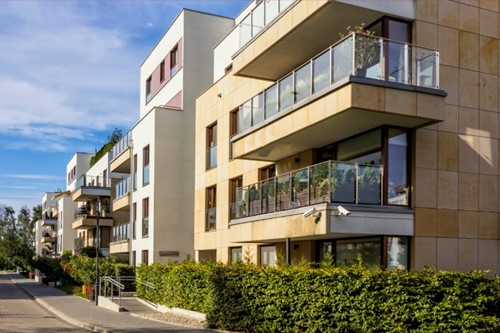 Many market experts agree that property values are expected to continue to rise over the longer-term and all economic factors suggest that rents will also remain on the current growth trajectory. Whilst this is great news for landlords who are looking to their portfolio to support their retirement income, there could be some short-term financial challenges which landlords need to respond to.
Therefore, should take the time to review their financial position and implement any appropriate changes to help maximise the profits they can enjoy on their portfolio.
What are the top ways a landlord can save money?
Assess your mortgage arrangements
The first place to start is to ensure you have the most appropriate mortgage for your circumstances.
The Bank of England base rate has remained at just 0.75% since August last year, and whilst inflation remains low, it is considered unlikely that the Monetary Committee will alter this rate during 2019.
Therefore, with no sign that official rates are going to increase, lenders can more confidently keep rates low.  In addition to this, the relatively sluggish sales market has led to mortgage providers targeting existing borrowers with competitive re-mortgage products. 
If you feel you could benefit from an appraisal of your current borrowing arrangements, we can introduce you to our sister company Just Mortgages to discuss your individual circumstances in more detail.
Reduce void periods
Many tenants prefer to have their home fully managed by a letting agent, not least because they appreciate having a single point of contact and don't feel they are disturbing their landlord if they have any questions or issues. Good tenants are more likely to stay in their homes for longer if the landlord respects their personal space, and also responds quickly to any issues.
Encouraging a tenant to stay in their property for a long time will reduce the risk of void periods and avoids the inevitable costs associated with replacing tenants.
Maximise your management
Finally, ensure you're getting the best possible value from your managing agent. If you have any properties that are being managed by any other agent, talk to us. No matter where your homes are located, we could save you time and money by using our nationwide Investor Service.  
Our Investor Services Team are experts at managing multiple, complex portfolios saving landlords both time and money. We provide you with a single point of contact, and that means you only have to speak to one person about your whole portfolio. This service is particularly appreciated by landlords who have properties located across the country.  
For more information about our Investor Services Team email InvestorServicesTeam@darlows.co.uk or call Kate Hurles on 07960 120267.
Your property may be repossessed if you do not keep up repayments on your mortgage.