Confidence, asking prices and activity are all on the rise
---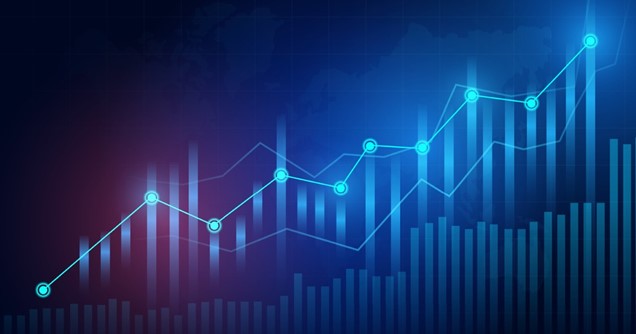 Looking across the market - the industry bodies, trade groups and many property price indices are sharing their views about what's happening to property price, rents and sentiment.
Confidence indicators
It seems that how the market is talked up - or down – can either provide self-perpetuating confidence… or stifle the market. Right now, the market is buoyant, and the headlines are positive which seems to be bringing out both buyers and sellers. 
Earlier this month, Rightmove reported a surge in demand from new buyers and that asking prices were up 12.3% compared to the same time last year.
Rightmove said "…many now seem to have the vision that this is the year to satisfy their pent-up housing needs."
The Royal Institution of Chartered Surveyors (RICS) reported renewed optimism from both buyers and sellers.
Those who responded to the monthly survey said they expect this to continue with sales anticipated to rise across all UK regions, both in the near term and for the years to come
House prices
The Halifax Index suggests a 4.1% increase in annual change in house prices has been experienced versus the same time last year.
Although The Nationwide's reports are not quite as dramatic – the Building Society still suggests annual house prices have risen by some 1.9% over the year; which was an increase compared to December 2019.
Meanwhile the Office for National Statistics reported that house prices in December have risen 2.2% versus the same time last year now stand £232,000.
Over the past three years, there has been a general slowdown in UK house price growth (driven mainly by a slowdown in the south and east of England), but there has been a pickup in annual growth since July 2019.
Rental Prices
RICS also report rising demand for rental properties, but suggest landlord instructions fell for the fifteenth successive quarter – leading to what it describes as a sustained mismatch between rising demand and falling supply, which will inevitably lead to rents rising.
Indeed, HomeLet found rental prices agreed in January were 2.3% higher than the same time last year, with the biggest growth in the North West at 8.7%. Just two regions saw rents fall – the south east and the east of England.
The report puts average rent in the UK at £953 per month, up from £932 in January 2019.
Meanwhile, rents in the capital have seen a 4.4% growth, rising to a monthly average of £1,627 from £1,558 last January.