A quiet start to the year? We've had reshuffle, yet another new Housing Minister
---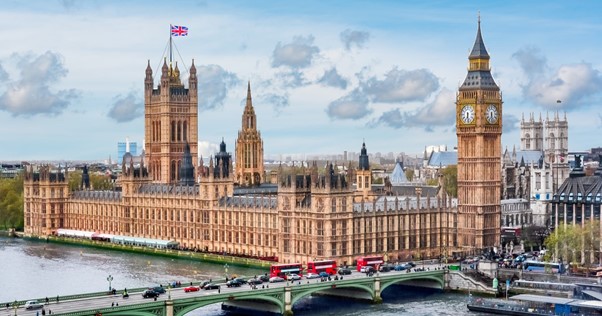 Finally, winter is about to make way for spring - welcome news for those of us who prefer the warmer seasons. But it's at this time of year that we can expect to see a significant weather event - and we've already had two!
The first storm earlier this month – although brief - was responsible for uprooting trees, caused widespread flooding, and left thousands of households without power. The following weekend 'Dennis' added to the devastation caused by 'Ciara', exacerbating the issues already faced by so many communities.
However, the longer-term impacts of storms may not be immediately obvious. Therefore, we would urge you read our advice on page 4 of this issue which looks at some of the inspections you should consider undertaking on your rental properties after a battering such that the UK has just had.
Meanwhile, away from the weather…
We have yet another new Housing Minister! Boris Johnson's recent cabinet reshuffle saw Esther McVey departing the role after a mere six months, and the MP for Tamworth, Christopher Pincher, becoming the tenth Housing Minister since 2010. Little wonder that housing policy is inadequate.
By next time we publish Property Market Essentials, Rishi Sunak will have carried the famous red box from Number 11 to the House of Commons to deliver the long-awaited first budget of Mr Johnson's premiership, and Mr Sunak's first budget as Chancellor of the Exchequer, following the shock resignation of Sajid Javid.
So, just what can we expect?
The first budget of a new Government is often the boldest. With five years ahead, the party has time to 'be forgiven'; and the strength of Mr Johnson's 80 seat majority does allow him to make some dramatic changes.
Mr Johnson's infrastructure plans need funding, which could mean inevitable taxes rise. However, rumours of a so-called 'Mansion Tax' being introduced appear to have been shut down.
It remains unclear whether there will be any reform Stamp Duty Land Tax reforms, although there is speculation of an increased duty being imposed on property purchasers from overseas. However, we have long believed that not only does this tax need to be overhauled, but crucially that the additional levy incurred by purchasers of second and subsequent homes should be abolished.
In the meantime, all we can do is wait to see what the budget brings!