The moving home checklist
---
22/08/2016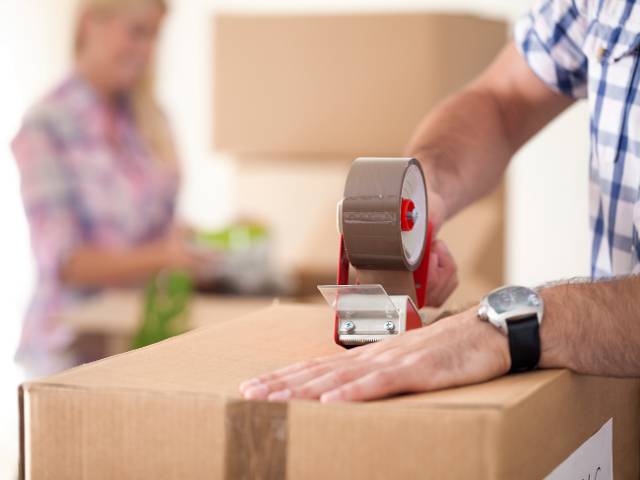 As you're frantically packing to move into your new home, it's important to think about what else you need to know about the property before completing your move. Check out our guide on moving tips, as well as last minute questions you should ask.
Explore removal costs
If you're a first-time buyer without a lot of stuff, a few cars and some willing volunteers will do. However if you do think you have too much for one car and need something bigger, hiring a van for a few hours may be a cheaper option than using a removal company; compare costs with TravelSupermarket.
If you're moving from one home to another however, you may be in need of a removal company. Check out Reallymoving.com, a website belonging to the British Association of Removers to get quotes.
Redirect post
If you aren't familiar with who's moving into your old property, make use of Royal Mail's Post Redirection service to make sure all bills that you haven't changed your address on still finds its way to you. You'll be able to get post redirected for three, six or twelve months. It will cost you from £31.99 per surname, so some couples may have to pay twice as much.
Reconsider your gas and electricity costs
Just because you've moved to a new home doesn't mean you must continue to stick with the previous owners' energy supplier. Explore your options to make sure you're getting the best deal possible, price comparison websites like USwitch and MoneySupermarket can be useful for this. Also make sure you take meter readings once you move in – you'll then know you're not being billed for what the previous owners have used.
Join the electoral roll
Remember that you won't be automatically registered to vote when you move to a new address, so unless you register, you won't get your say. Joining the electoral roll also helps improve your credit score. If you want to register, you can do so on gov.uk.
Finally, here are some last minute questions to ask sellers:
Where do I shut off the water?
Do any surfaces require any special cleaning products?
What day are the bins collected?
Where are the electricity and gas meters located?
Where is the thermostat located?
Where did the kitchen and bathroom tiles come from? (An important question if you ever need to replace a tile).
Where did the fixed furniture come from? (Such as kitchen cabinets etc.)
Which company supplies your energy, broadband and home phone?
These questions should hopefully help you cover all your bases by the time you move in and mitigate all unexpected surprises with your new home, as well as cut costs and make moving day an easier experience overall.
Are you a landlord who has other tips and advice that you would like to share? Tweet us @darlowsproperty!