The importance of a credit rating
---
10/08/2016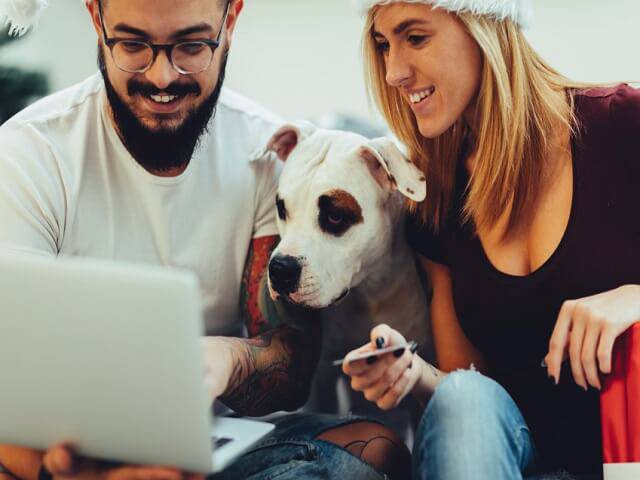 Are you a first time buyer or renter? If so it's important to understand how your credit rating plays a role in your search to buying or renting a home.
Why is a credit rating important?
A credit rating is used by lenders to make their decision on whether or not to lend you money, how much you can borrow and in some cases how much interest to charge you.
If you're looking to buy a property but viewed as a high risk due to your poor credit score, you're unlikely to be able to secure a mortgage. If you're looking to rent, the landlord or rental agency may decide not to rent to you if they aren't confident in your credit score.
What affects a credit rating?
You should always look to avoid high levels of current debt, as well as missed or late payments on credit card bills, loans and gas and electricity bills. These will have a negative effect on your credit rating and will stay on your file for six years.
Checking your credit report
Everyone has a legal right to see a copy of their own credit report, so you should always check to make sure no mistakes have been made on it or if you've become a possible victim of fraud. The three credit agencies you can use to check are Experian, Callcredit and Equifax.
How to improve your credit score
If you want to improve your credit score, or don't hold a history of borrowing for lenders to see there are some steps you can take right now that will make a difference over time:
Paying bills on time: the most important solution is to of course pay all your credit card and bill payments on time. If you can't, contact the lender and try to come to an understanding or let them know you're going to miss a payment ahead of time.
Join the electoral register – it can become a tough task gaining any credit if you aren't on the register as credit companies will always check. To join you can do so online, or by post.
Make companies aware of any change in address and create new direct debits if you decide to change bank accounts.
Resist making too many credit applications – don't apply for new credit cards, insurance and bank accounts all within a short space of time, instead try to stretch out your applications.
Inform the credit reference agency as soon as possible to correct any errors that you notice on your file. For it to be changed however you need to provide the correct information with proof.
Cancel all unused credit cards – if you have credit cards you don't use, transfer over all the remaining debt to those you do use. This is because lenders will look to see how much credit is available to you, not how much you're actually using.