Selling your equestrian property
---
14/02/2017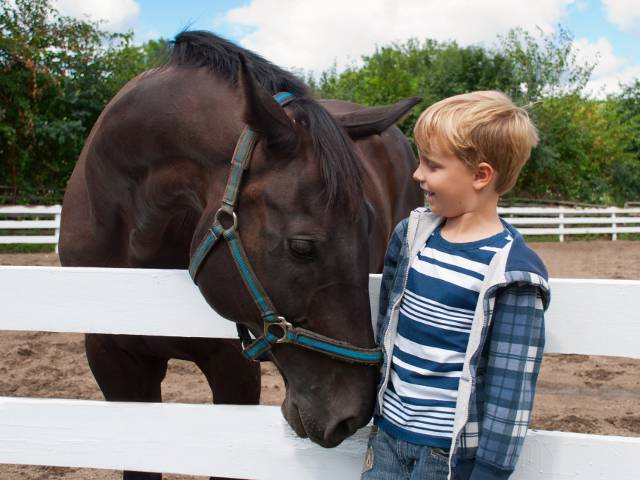 Although the standard tips for selling a property should be followed, there is further advice that those selling equestrian homes can follow. Here's what you can do to improve your equestrian property's kerb appeal:
Get fixing
It's crucial to fix anything that's broken or not working throughout your property. Complete checks throughout the house and make sure you fix or replace anything that might be broken.
Horses are particularly tough on paddock fencing; a key feature of any equestrian property, so fixing any damage that might have occurred should be a priority. It's may also be worth considering whether to redo your entire fencing altogether to enhance its strength and resilience. Using treated materials will save you time by not needing to creosote the fencing yourself.
It's also worth remembering to inspect your driveway to ensure there aren't any bumps or potholes; your driveway is the gateway to your property and is where many buyers draw their first impressions, so make sure it's as smooth as can be. It can be expensive to repair, but it will certainly boost your home's kerb appeal.
Redecorate the outside
Is your home's exterior looking quite tired or outdated? If so then don't underestimate how much of an impact a fresh lick of paint can make; it says to potential buyers that over the years your property has been taken care of. You should also consider replacing outdated fixtures as well such as switches and lightbulbs.
Other things to consider include:
Sweeping and power washing the yard and stables.
Making sure all fields have been mucked out and keep the muck heap areas as tidy as possible.
Horse theft is always a threat, so ensure all gateways are secured.
Ensuring all ragwort is removed with a ragwort fork and promptly disposed of, away from your horses.
Will you be following any of this advice when you sell your equestrian property? Let us know on Twitter @darlowsproperty!