Renovating a property
---
26/01/2018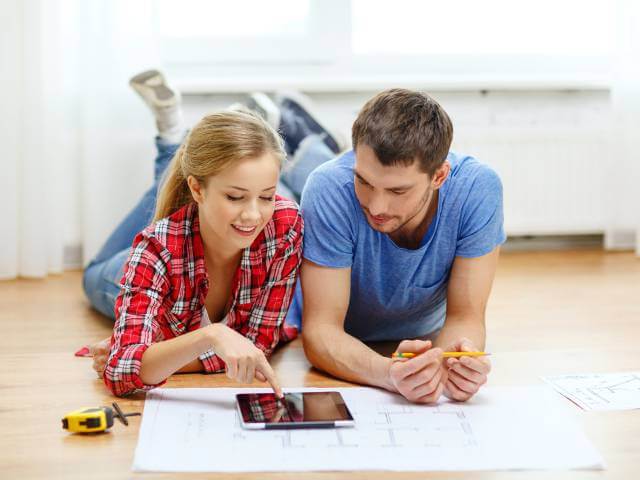 The renovation and refurbishment of properties can be tricky business, but if done correctly it can lead to major dividends.
When refurbishing a property for the purpose of selling, you need to ensure you complete the works as cheaply as possible. We aren't advocating you ignore the services of valuable tradesmen however (unless you possess the skills yourself); they can cut into your profit margin but do have the necessary skills to complete the work to a satisfactory standard.
By cutting corners you run the risk of spending more in the long run when you enlist someone to clean up any mistakes you've made.
If you're embarking on a bigger project you should ensure your finances are in order before proceeding. It may also be worth stashing away an emergency fund in case something goes wrong.
The best way to add value to a property is to increase its square footage. Do some digging and work out how much it'll cost you, along with how much you can expect to add in value. You wouldn't spend £10,000 building a second living room if it only adds an extra £6,000 to the property value.
Don't forget about your target market; think about what they would want if you were to extend. For example, if you're targeting single professionals, you probably wouldn't add another bedroom would you?
But don't forget why you're doing this: to sell a property and make a profit. It's easy to fall into the trap of getting overly attached to the property and start fitting it out with fixtures and furniture that you like. Properties with neutral colour schemes usually do better in the market, so painting the walls with obscure colour will probably cost you more in the long run.
If you plan on renovating the property to then sell on as a rental home, you need to take into consideration what ongoing maintenance will be needed. When planning the work you should consider adding more hardwearing materials, such as heavy duty paint, curtains and carpets. It can cost more in the short term, but will have long term benefits.
And finally, don't run before you can walk. Don't take on projects that you don't think you'd be able to handle; start with smaller, simpler projects first if you think you lack the experience for the bigger ones. A good starting point is doing one that just involves some decorative work.
Property refurbishment and renovation can be a trying experience that requires a lot of patience, so think hard about whether it's worth your time and money.