Presenting your property to tenants
---
24/04/2017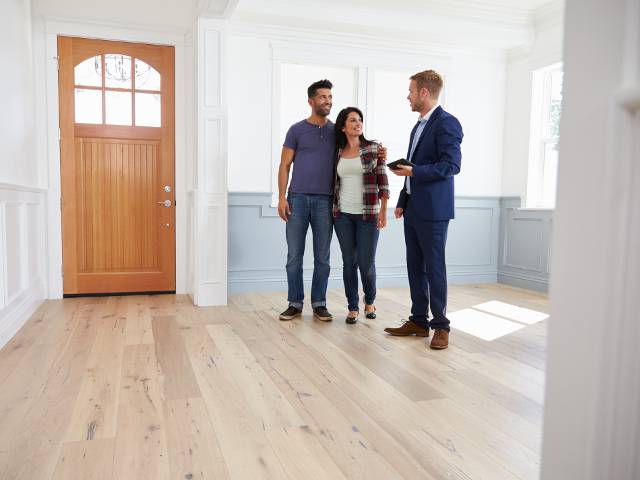 These days landlords are under severe pressure to make their property stand out in an immensely competitive market. The good news however is that as a landlord, you shouldn't feel pushed into thinking you need to spend a fortune to get your property into the right shape. This becomes a much simpler process once you decide who your target tenant is.
Students
This type of tenant is usually looking for slightly larger properties with three or more bedrooms that can be shared with friends. There are also a smaller percentage of students who may desire a smaller flat close to their campus.
In terms of the property itself, students prefer somewhere that's simple and practical instead of a property that's visually pleasing, including all the required furnishings, including a desk. They may also seek a living room which can convert into an additional bedroom, so consider this when purchasing furniture.
Employed couples and sharers
Employed couples usually desire longer tenancy terms than sharers, due to how tough it is for many to take their first step onto the property ladder. Couples who desire a second bedroom may not need it to have a bed, but will expect the rest of it to look something similar to a normal bedroom. On the flip side, many employed couples already own items of furniture so they are also more likely to take on an unfurnished property.
Employed sharers however are usually between 20-30 year's old and desire cleaner, more modern living with fairly large bedrooms. They'll also want a completely or partly furnished property in a decent location; somewhere close to transport links or their place of work.
Families
When attracting families, the biggest thing to think about is location. Properties that fall into the catchment area of quality schools will appeal most to families. They will want somewhere unfurnished, with three or more bedrooms (depending on how many children they have). Large bathrooms and kitchens, good quality fixtures and plenty of space for parking will also work in your favour.
Are you a landlord figuring out your ideal tenant? Did this guide help you decide who yours is? Let us know on Twitter @darlowsproperty!