How our vision has a firm focus on our customers – where everyone wins together
---
15/03/2018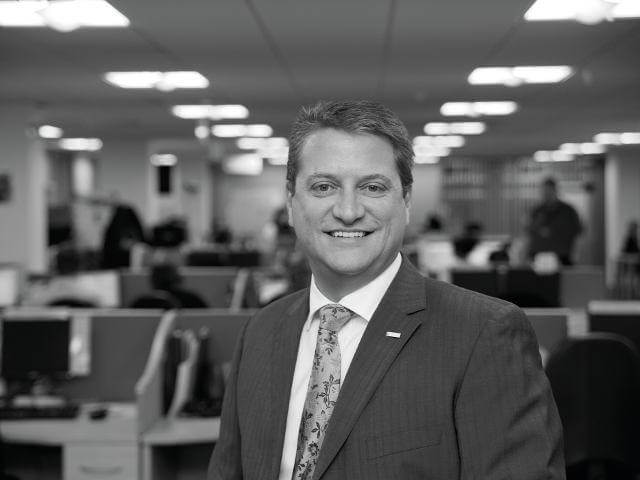 This month we asked Andrew Benn, Managing Director of Spicerhaart Lettings, the company that owns Darlows, what he believes is the perfect recipe for a win-win business relationship.
Andrew told us:
Lettings is my passion. I've spent 30 years securing the best interests of both landlords and tenants – beginning my career as a trainee negotiator back in 1987, and working my way through various roles until I was given the tremendous opportunity to create and embed a successful, mutually rewarding culture here at Spicerhaart.
Throughout the last three decades I've witnessed the transformation of the lettings market. The private rented sector has become ever-more important as a provider of homes to millions of households. Meanwhile the owners of these properties have often made a significant personal investment, which they hope will provide an income, as well as capital growth over the longer-term. We therefore consider it our responsibility as the letting agent to ensure both landlords and tenants have a positive experience by aspiring to the highest professional standards.
We operate a high-performance culture where we are all obsessed with delivering an industry leading service. We aim to help maximise our landlord's investment, in a stress-free way. We take the time to understand our customer's individual needs and strive to exceed expectations.
However, for our customers to be truly at the heart of everything we do, we must invest the time to develop our people. Our leadership team created a set of core beliefs which underpin everything that we do:
Clarity
Competence
Consequence
Our people know what we expect from them, and how them can achieve it. We have precisely defined, well-practiced and clearly documented processes ensuring everyone can fulfil their role.
Meanwhile, we provide high levels of training and ongoing coaching to build the necessary skills. This ensures the excellent levels of customer service that we demand are consistently delivered.
Finally, customer outcomes are carefully measured and monitored, and great performance is rewarded.
We believe this model creates trust – both between our people and the company; and crucially between our people and you - our customer. As one of our landlords, you're dealing with people who are not only competent, but who truly care about your investment. The commitment we've made together means that your property is being well managed, whilst at the same time our people are enjoying all the benefits of a long-term, rewarding career. This is how I ensure we are all winning, together.