How Darlows uses social media to find brand new audiences
---
05/06/2023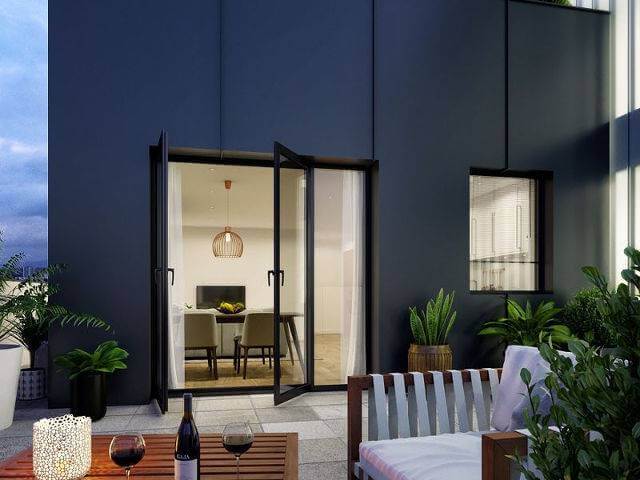 The outlook from within the private rental sector is positive. Property values in most regions continue to grow, which is important for landlords who view their portfolio as a long-term investment. Meanwhile, in most regions average rents are typically rising in line with inflation – and the outcome for many landlords is they have healthy portfolios, with happy tenants living in good quality homes. This is a sign that the private rented sector, which provides homes for around 20% of households nationwide, is working precisely as it should.
However, unfortunately, all to too often would-be tenants think they can't afford to move home – they're either worried that the rent is going to be too expensive, or that the cost of moving home is prohibitively high. And this could deter prospective tenants from even looking.
So how does a landlord reach these would-be tenants who aren't looking and who haven't registered with a letting agent?
This is where FLINK comes in.
We take everything we know about marketing properties, add the insight and capability of social media, and target tenants who aren't even looking yet. We establish the key selling features of your property and create a range of different adverts to distribute across Facebook, Twitter, Instagram and Google+.
FLINK's in-built intelligence ensures our adverts are only presented to those whose digital fingerprint suggests they'd be interested in renting your property. Crucially, it won't necessarily be because they're already a tenant. As the
campaign builds, FLINK has self-learning technology which means it stops showing the less effective messages and displays more of those that enjoyed the highest engagement levels. It then takes the service one step further by focusing even more attention and displaying the highest performing adverts to a look-alike audience – that is, those who have similar traits to the would-be tenants that have already engaged with us the most. We continue to pride ourselves on the quality of our photography – with every one of our colleagues responsible for listing properties having received specialist photography training. However, we complement our images with carefully targeted adverts and descriptions designed to turn the heads of people who were only passively interested in moving to a new home. We think FLINK is the biggest revolution in property advertising, and we're thrilled to be able to offer it as an additional service to our landlords.
The Old Gas Works
Sutton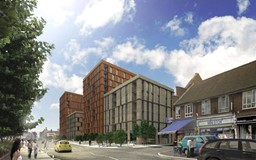 The Old Gas Works is a landmark project in the "Village Quarter" of Sutton town centre. This £50million development is set to breathe a new life into a part of Outer London that is only 29 minutes from London Victoria station. Only two 2 bedroom apartments remaining. Prices start at £446,000 with expected yields from 3.25%
No. 1 Trafford
Manchester
No 1 Trafford Wharf is a modern development of apartments with varying layouts which retains its residential appeal with a stunning riverside setting and spacious green communal area. The development will be next to the upcoming Wharfside tram stop, providing fast and reliable access to the city and all of Manchester's major shopping, lifestyle and entertainment districts.
1 bedroom apartments from £149,000
2 bedroom apartments from £210,000
Expected yields from 5%
For more details on the above properties contact Kate Hurles on 07960 120267.