First-Time Buyer Mistakes to Avoid
---
13/12/2017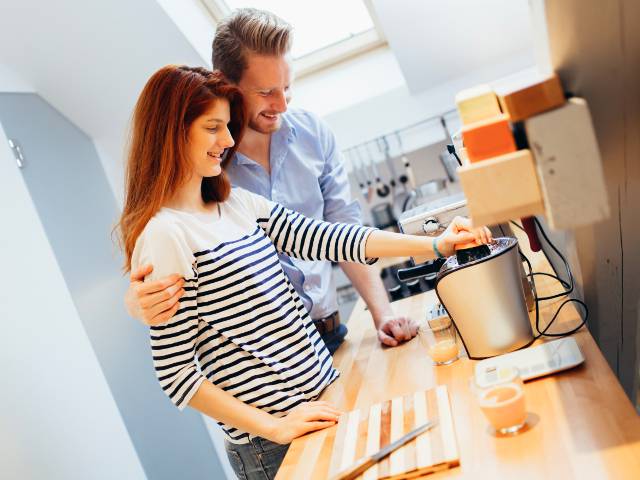 Whilst buying your first home is an exciting endeavour, there are some things that first time buyers should be aware of and/or avoid, to make your first home-buying experience a pleasant and successful one.
Honesty is the best policy
Determining a budget is important, but you should also add in the other hidden costs, including building and contents insurance, legal fees, and life insurance. If you drive, there might be annual fees for parking your car or possible changes in your commuting costs. These costs need to be factored in to your overall budget.
Ignoring the credit report
Try to find out your credit score before applying for a mortgage. If it's lower than you'd like it to be, there are some things you can do to boost it. Registering for the electoral roll is a quick and significant way to increase it.
Hidden problems
Mood lighting always makes you feel welcome, but it can be an effective way to hide ongoing problems in a property, such as cracks, holes, and years of neglect. We would advise visiting a property during the daytime at least once to get a better idea of its true condition.
Used goods
Whilst it saves money getting a kitchen that's already kitted out with appliances, you could be stuck with expensive energy bills if they aren't energy efficient or if they're faulty.
So make sure when you're next visiting a property to inspect these fixtures carefully to avoid making a big, expensive mistake.
Legal costs
Seeking the right legal advice is important, but be careful not to get caught out by any extras they may offer. Ask for your fees to be fixed up front and request an itemised breakdown of what you're paying for.
Not asking enough questions
Don't be shy; ask as many questions as you'd like! Be sure to ask whether there were any previous disputes with neighbours or the council and if planning applications were made. You could even ask about the current state of the property's boiler, since a new one can cost you up to £1000!
Are there any other pitfalls that should be avoided which aren't listed above? Let us know on Twitter @darlowsproperty