As rents steadily rise, Darlows helps tenants access rental homes
---
17/03/2018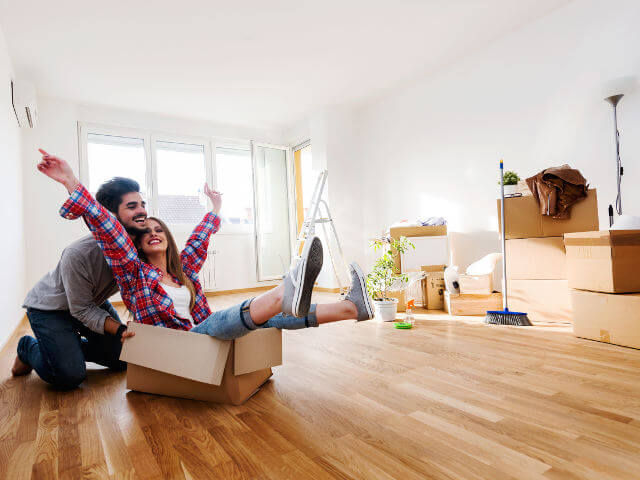 Figures revealed by the HomeLet Rental Index earlier this month show that average rents across the UK were up 1.2% in February, when compared to the same month last year. Whilst in real terms this actual increase is likely to be affordable for most tenants, it will have an impact on the upfront costs when taking out a new tenancy.
Rents are used to calculate the deposit which is typically equivalent to six times the weekly rent, meaning the average deposit across Wales is now £827. This is a sum which a tenant needs to find in addition to the first month's rent - and that's before they have paid for moving costs or even purchased essential furniture.
Where this amount is unaffordable to a tenant, then in some cases it could mean they choose not to move into a new house after all – deciding instead to stay where they are for several more months whilst they have saved up the additional funds. Alternatively, the tenant may opt to take on debt in order to pay for their furniture or furnishings. Neither of these is an ideal way to support a healthy private rental market. Indeed, it could prove to be frustrating for tenants who may have been hoping to move either because they have secured a new job, or because they're ready to move out of their parents' home.
However, at Darlows we've launched a third option for tenants.
Darlows has teamed up with flatfair, which is one of the fastest growing companies in the private rented sector, to launch an innovative alternative to taking a deposit from a tenant.
This service allows a tenant to simply pay a one-off membership fee which is equal to just one week's rent instead of a deposit. The tenant will make a commitment to pay any lawful claims at the end of the tenancy. flatfair is itself backed by an A-rated financial institution, meaning that nobody in the chain is taking out any kind of insurance product.
Our tenants will still have the same protection as now, as the scheme mirrors the government's deposit protection scheme, whilst at the same time improving the way the payments and protections work.
Indeed, the scheme could be even better for landlords, because the flatfair solution allows for protection equal to 12 weeks' rent, rather than the current six. In addition to this, the scheme has been designed to reduce void periods, by speeding up any end of tenancy claims and releasing the funds to make any necessary repairs or replacements.
We asked Chris Phillips, the Chairman of flatfair for his company vision. He told us:
The service was designed to ensure a win-win for everyone. Principally, tenants are set to benefit because they don't have to tie up money in deposits which could help them move more quickly. Meanwhile, for landlords they will see fewer void periods and are likely to experience less tenancy disputes.
This is a tried and tested model, with deposit replacement schemes proving popular in Germany and Switzerland which offers a customer-friendly alternative to deposits.
For more information about flatfair, speak to your local Darlows branch today.