Where you could invest in 2020
---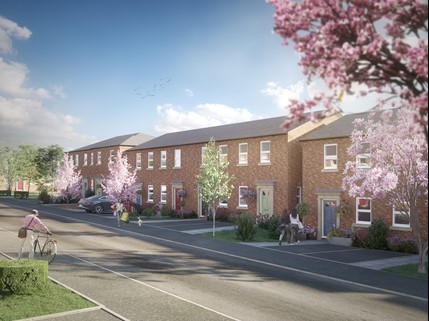 Property experts across the UK are predicting an increase in demand for property in the early part of this year, meaning that the somewhat cautious attitude towards buying a property may dissipate and confidence returns.
Within the New Homes market, we expect to see housebuilders create some urgency within their messages to buyers, in advance of tighter rules and regional caps which are due to be introduced to the Government's 'Help to Buy' scheme next year.
However, the reality is that many would-be first-time buyers are still unable to get on the property ladder. Average house prices stand at £235,000 whilst the average wage of full-time workers is £35,423 which puts continued pressure on affordability. Therefore, even with an invigorated sales market, private rented homes will remain very much in demand. 
So, if you're a landlord looking to expand your portfolio, where might you see some impressive returns? We've turned the spotlight onto four very different locations across the UK and looked at the strengths of each.
Cardiff
According to HomeLet, rents in Wales grew a massive 9.7% versus the same time last year, however, at £653 a month they are the second lowest rents in the UK. Likewise, average house prices in the region were also on the rise, this time by 7.8%. Therefore, rents remain affordable – whilst both house prices and rental price growth outstrip many other regions.
Luton
Thanks to a significant regeneration programme – and its perfect location in the triangle connecting Oxford, London and Cambridge – Luton is considered to be a great opportunity for investors.  Rental yield is expected to grow, and thanks to Luton Airport the town has great appeal for both buyers and investors alike.
Nottingham
The East Midlands city home to one of the most famous outlaws, Robin Hood, is expected to become one of the biggest beneficiaries of the HS2 rail project.  However, even despite the current uncertainty over whether the project will actually go ahead, the city is right on the M1 and is home to two well respected universities. Therefore, even without HS2, demand within this well-connected city will show no signs of abating.
Manchester
The heart of the Northern Powerhouse, Manchester has always been hugely popular, thanks in part to the vibrant music scene and two of the most powerful football teams in the world.
Property prices in the North West grew by an average 3.8% versus the same time last year, but are still approximately £65,000 lower than the average for the rest of the UK at £169,362, meaning there is likely to be continuous demand for a whole range of property types, whilst also promising rental yields.
If you're interested in increasing your portfolio in 2020, speak to our investor services team. We have access to properties which may be being marketed exclusively to property investors.