Rising rents and house prices offer a positive picture for the UK property market
---
24/01/2018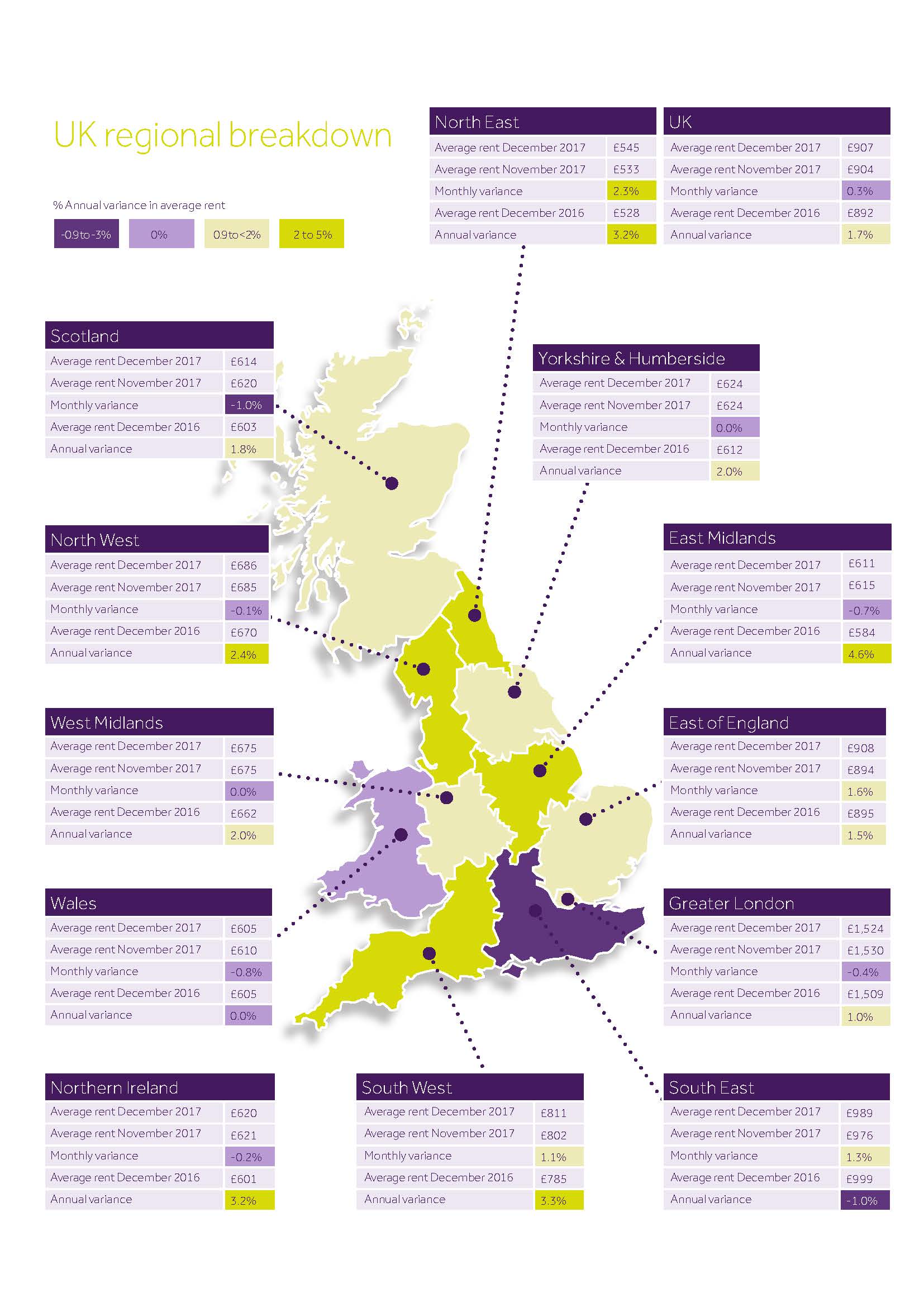 Darlows Letting Agents comments:
Rents in the UK rose by 1.7% in December, compared to the same month a year ago; the average monthly rent now stands at £907 a month.  

Rents in London increased by 1.0% in December this year, compared to December 2016; the average monthly rent in the capital now stands at £1,524 a month.

When London is excluded, the average UK rental value was £758 in December 2017, this is up 1.9% on last year.

HomeLet's December Rental Index reveals that rents rose in 11 of the 12 UK regions covered in the research.
Rents are rising but at a slower rate than before. This is good for both landlords and tenants as such rises are sustainable.  Landlords have got some capital growth and will benefit from higher yields but it is also good news for tenants that increases are modest. Wages are likely to be rising by more than rents and realistically, landlords are unlikely to put up rents on an existing tenancy by 1%, choosing instead to apply a bigger increase onto new tenancies.
House prices are also increasing
The Office for National Statistics observe that average house prices have increased by 5.1% in the year to November 2017 (down from 5.4% in October 2017). The average house price in the UK was £226,000 which is £11,000 higher than in November 2016.